Posted: 25th January 2021 by Ian Collins
The Murraylands Community Men's Shed has been building timber wicking beds using the WaterUps system since October 2020. Their latest venture has been to build 24 1.6m x 0.8m wicking beds as part of the redevelopment of the Murray Bridge High School.
A lot of timber had to be put through the thicknessor to bring it down to size
All timber cut to size and pre-drilled
The next stage was to fabricate each layer of the garden beds prior to delivery for the final part of construction
Some of the completed layers ready to be delivered to site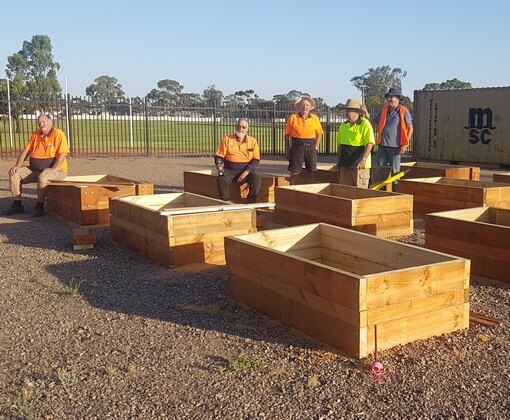 The first 12 beds put together ready for the liners and WaterUps.
The first beds installed with wicking sytem installed and ready to be filled and planted