WaterUps installed in street planters
Plants play an important role in removing traffic pollution from the air as they absorb carbon dioxide and emit oxygen.
North Sydney Council has some of Sydney's busiest arterial roads which makes urban greening initiatives particularly important. High traffic flows, however, also add significantly to the logistics and cost of maintaining green spaces along traffic corridors. Generally, all maintenance has to be done at night, outside of high traffic volue times. The most frequently required maintenance for street planters is generally watering. In choosing WaterUps for over 60 street planters installed by Green Options along Military Road in Neutral Bay NSW, North Sydney Council has been able to add important green spaces to this traffic corridor, while minimising maintenance requirements.
The planters were water proofed and the WaterUps wicking system installed by Green Options offsite. The planters were then placed in position and filled with soil and plants at 3am before the build up of commuter traffic.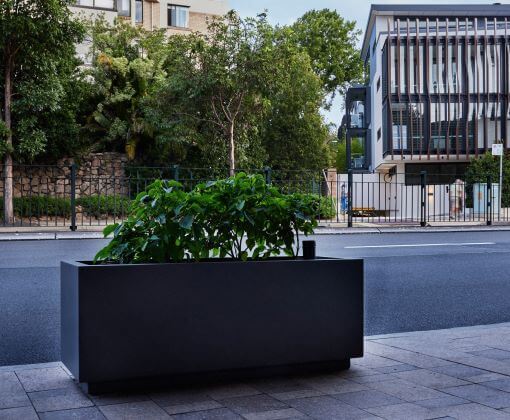 To find out more about how some of the world's largest cities are using urban greening to offset traffic pollution click here.
By Ian Collins